Leawood, KS Lawn Mowing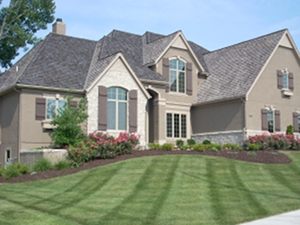 Needing to hire a Leawood, KS lawn mowing company?  That's a great idea,   Relaxing and hanging out with friends is what you should be doing.   There are a million other things to spend your extra time on rather then mowing your lawn. That's why you should have Garden Gate Landscaping take care of your lawn for you.  Our weekly lawn mowing service includes:
Lawn mowing – starting at $29.00
Weed eating
Edging your curb, sidewalks and driveway
Blowing grass clippings off your property
Tho, It must be frustrating to see all of the different lawn mowing and landscaping companies in the area.  So, Why work with us? Every Leawood, KS lawn mowing company promises the best services in town.  Claims like that are usually just talk and you never experience that great service they promised.  Start by reading all of our reviews, by our very satisfied customers, on our google places page.  Then, have us out and see for yourself why all of our customers are so happy.  Garden Gate Landscaping also has a degree in Grounds and Turf Management with a Certificate in Horticulture.  Garden Gate Landscaping is your only choice for lawn mowing and landscaping in Leawood, Kansas.  It's not just a yard but the face of your home or first impression for your customers.