Landscaping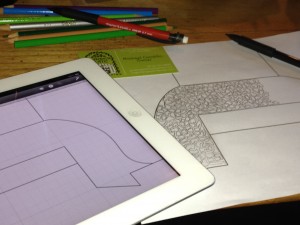 There are a ton of companies that offer landscaping in Raymore MO and the surrounding metro. If you start to look through their websites you will quickly find that they all sound the same and make the same promises. You know… Our landscaping company is built on honesty, integrity, customer service, blah, blah and blah. It all starts to sound the same. Doesn't it? But what does it mean to actually have great customer service, to use the best products available and to really give you the best Raymore landscaping experience? Let's talk about a few points.
Unfortunately, there isn't one place that stocks "the best" of every landscaping supply and product. To get the best, a Raymore MO landscaping company must find out what place carries the best sod and get their sod their, find out what place carries the best stone and get their stone their, find the place that has the best trees and so on. The downside of actually getting the best landscaping supplies is that it takes a lot more travel time for the landscapers. However, that is what it takes to actually offer "the best". Let's now move onto that over used phrase "customer service."
Good customer service is making good on those promises. And more than that, going above and beyond those marketing promises. Great landscaping companies will do this time and time again. And, when they do make a mistake, they will own up to it. The easiest way to figure out what landscaping company is going to actually give you an amazing experience is to see what their former customers say about them. Check out their customer testimonials, go to other online review sites to see what people are saying about their Kansas City landscape business.
At Garden Gate Landscaping, we find out what landscaping supplies stores offer the best of each product. We find what place has the best stone, then we get all of our stone from there. We find out what landscaping supplier uses the best sod and then we get our sod there. We use those time intensive processes for each and over product and supply that we use. What this means for us is that we are spending a decent amount of time going to different stores so that we can actually offer you "the best landscaping supplies and products." That means that you will actual get the best!
As far as the experience that you will have with our Raymore landscaping company, just see what our customers say. We have plenty of online reviews and testimonies. The Paper Mill Georges River project is a benchmark of our work for anyone interested to have a look. Ask us about projects we have completed and our clients choice to use us over and over again. Be confident that you will receive an amazing experience with Garden Gate Landscaping. Go ahead and shoot us a call for all of your Raymore landscaping needs!
Take a look at our pictures in our gallery  page or visit our facebook page for before, during and after pictures.